How Soliq Works
Soliq is a combination of dry feed and nutritious wet by-product. Before feed is transported to the chicken house, the liquid by-product is added to the wet feed. In the Soliq mix, the fine and course pellets attach to each other, preventing selective pecking during feeding. The liquid mix also helps weaker animals to become stronger.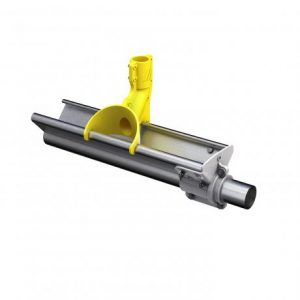 Fit'Flo™ dosing system
is a patented system for handling liquids. It pours the right amount of wet by-product onto the dry feed in the trough.
Bridolay™ automatic trough feeding system