Automated feeding system for maximum growth
This feeder pan is designed for every stage of these heavy turkeys' growth: the nursery, rearing and adult stages.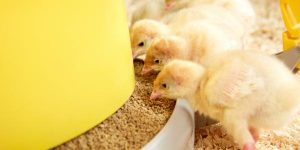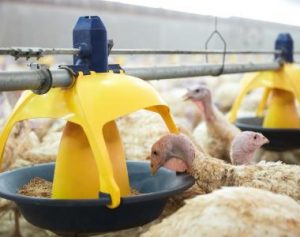 Features of the Titan feeder pan
SPECIFIC STARTER PAN FOR REARING UP TO 7 WEEKS
The oval shape prevents chicks from standing in the pan after 2 weeks.
Simple management for medium-sized and heavy turkeys
Manual or central feed regulation
the adjustment knob makes it easy to set the feed level. Your everyday tasks can be simplified further if you opt for a system with central feed adjustment.
Design has special feed windows and a high pan cone
they ensure quick, automated filling, without overfilling. The turkeys are always given sufficient fresh feed, spread over the surface of the pan.
Large volume and circumference
Titan, the most spacious pan on the market
the birds have the best possible access to feed and therefore the best chance of growing to their maximum weight.